"Security is not a product, but a process."
- Bruce Schneier
Modern Security Officer equipment and gear are designed to help security professionals complete their job to the highest possible standard. There is a lot more to the tools that Security Officers use on a daily basis to keep our communities safe and make the world a better place through their heroic acts.
PalAmerican has earned a national reputation as the leading training organization within the security industry. We take great pride in teaching others who may not have had previous experience in security to know how to help others, care for themselves, and create a safe environment. We call it the "give-back approach". We are helping security professionals understand the tools and techniques needed to manage critical situations that may arise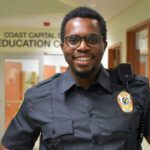 in a security career and become the everyday heroes that they are.
That is why we have created this mini-series to showcase some of the equipment/gear that our Security Officers are using every day to help them go above and beyond and instill The PalAmerican Difference.  This time around we will touch on a very powerful element that every security professional should always keep in mind: Professional Conduct
What is Professional Conduct?
Professional Conduct refers to a person's behavior, manners, and conduct, particularly in social or public settings. It encompasses how someone carries themselves, their etiquette, and their overall demeanor. It might often also be referred to as behavior, manners, deportment, or demeanor.
Professional conduct is the way in which you carry yourself. It's your image and appearance. And when it comes to the security industry, it's important that you understand what professional conduct is and why it matters. It is all about how you present yourself to other people, how you act, how you dress, how you speak, and how you move.
Why should a Security Officer pay attention to their professional conduct?
Because how you carry yourself sends a message to other people. That message can say a lot about who you are as a person—and it can help or hurt your ability to do your job well. Strong professional conduct means being able to project confidence, respectfulness, and professionalism at all times. It means dressing appropriately for the job and setting an example for others. In a lot of ways, perception is reality. You only have one chance to make a first impression.
Professional Conduct Tips
Always wear a clean and well-fitted uniform
Adhere to the dress code specified by the site (tie, shirt, logos). If a tie is not worn, only the top button of your shirt should be open
Shirts should always be tucked in
Try to avoid color differences in uniforms
Shoes – it could be dress shoes or boots. Wear rubber soles to avoid slips and falls
Avoid wearing toques and hats inside of buildings. Try wearing them only outside during winter and summer.
Men's hair can be short or long but look professional. Facial hair can be clean-shaven, neatly trimmed, or long but well-groomed. Grooming is always important.
Women's hair can be tied short or in a bun. This is also a safety measure to avoid someone getting a grip on your hair.
Uniform/Equipment Replacement - All stained or unpresentable uniforms/equipment can be exchanged at any time. PalAmerican pays for all Officer uniforms and equipment needed for their roles.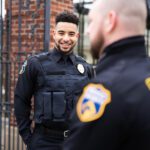 Your deportment sends a message about how you feel about yourself and how much pride you take in your work. This is especially true when it comes to dealing with people from other cultures or nationalities.
When you're entering a room full of strangers who may be facing danger at any moment, it's important to be aware of your body language and to convey confidence and authority without being intimidating or aggressive. You want people to feel comfortable around you, so they'll feel safe.
Dos and Don'ts
DO:
Wear the assigned uniform
Arrive 15 minutes before the shift starts for a pass-on briefing
Check all shared or assigned shift equipment for damage and operation
Record and report any missing or damaged equipment to your supervisor or manager
Be always polite and respectful. Give a good first impression to every person you meet
DON'T:
Wear a uniform to and from work
Leave the site until shift relief arrives and you have briefed them (site policy)
Wear uniform-unrelated or "flashy" accessories
Be late for your shift. Your site's safety depends on it
The way you carry yourself and how you present to other people speak to your professionalism, your training, and the company you work for. Security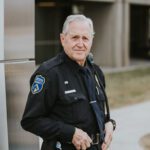 professionals at PalAmerican can take advantage of specialized training courses for their specific sites as well as sharpen their skills, knowledge, confidence, and abilities to grow and take their security careers to the next level.
Interested in more? Check out the following podcast: