PalAmerican Security is delighted to announce the acquisition of Chicago-based security firm, InterTech Group. InterTech boasts a team of nearly 85 personnel located solely in Chicago, IL. This acquisition complements PalAmerican's already massive growth in 2019 and creates exciting new opportunities in the Chicago market.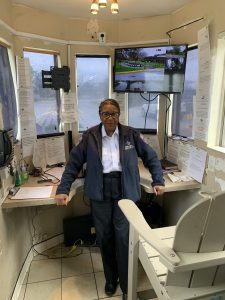 Chicago's rich history, as well as the many unique and diverse neighborhoods that feed the midwestern soul will serve as an ideal setting to house PalAmerican's latest branch opening, at the site of InterTech Group's previous head office in Elmhurst.
The expansion into Chicago aligns with PalAmerican's strategic focus to continue to grow our presence. Our recent onboarding of over 90 employees in Boston, coupled with the acquisition of InterTech, has significantly increased our size in the North West.
President Jason Begin comments on the acquisition, stating "The InterTech Group acquisition presents a tremendous opportunity for PalAmerican to grow in the Chicago market. With their roots stemming from law-enforcement, Intertech has a strong reputation in the industry. We look forward to working with the team to learn from their success and apply it across our company."
The acquisition comes as a natural fit, as both PalAmerican and InterTech distinguish themselves on industry-leading recruiting, training, compensation, and employee recognition programs. The transition is expected to be seamless, as both organizations have admired corporate cultures and strong operations deeply rooted in their core values.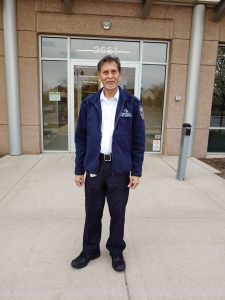 InterTech  Group was established in 1955 and was led by Joseph T. Tazelaar, who possesses over 25 years of experience in law enforcement, private security and investigations. He will continue to lead and grow the Chicago team as Business Development Manager.
A new addition to the team will be Robert Gedville, Director of Operations. Robert has over 27 years of experience in security industry and has received his Certified Protection Professional (CPPⓇ) designation from ASIS International. Based locally in Chicago, Robert's extensive industry knowledge and leadership will be a welcome addition to the PalAmerican team as we grow in this region.
If you are interested in learning about the security services that we offer in Chicago you can visit us in person at our new address: 188 Industrial Drive, Suite #208 in Elmhurst, Illinois 60126 or contact us here.
Or if you want to join our team, see our current job opportunities and apply online at palamerican.com/careers
-x-
About InterTech Group
The InterTech Group, Inc., was founded in 1995 by Joseph T. Tazelaar for the purpose of providing professional security services to corporations.  InterTech Group, Inc., provides professional and diversified resources to protect corporation assets.