The holidays are a season of giving and a time to rejoice with friends and family. While many enjoy time off during the holidays, our security teams are usually very busy ensuring that the safety of our clients and community.
PalAmerican recently provided the security at the event "Christmas at Hillside" which took place Sunday, December 8th at Hillside Rehabilitation Hospital. The event had 250 people in attendance, which included employees and their families, patients and their families and community members.  All ages were represented, and proceeds benefitted the American Heart/Stroke Association and ALS in memory of a 40-year employee of the Hospital who recently passed.
Read more about the event in the local news article.
The event organizer, Sally Mazey, Director of Volunteer Services, had the following to say about the PalAmerican team,
"The security team saw to the many safety aspects of having such an unusually large crowd in the building.  Everything from Christmas tree placement schematics to meet requirements to having the parking lot prepped in the event of weather, signage, theft deterrent and connecting with the local fire department to bring Santa by fire truck.

 Many, many thanks to our Security department for supporting the event and making sure we are all safe."
Our Officers took the time to help out with the event and go beyond providing just security services to support their community. These selfless acts embody the PalAmerican difference that is a resonating feature of our Officers.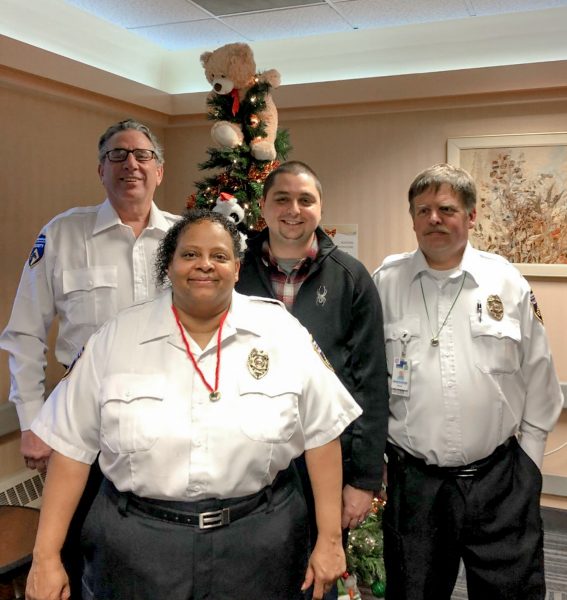 Thank you to our Officers and the organizers who made this event a success. We truly appreciate their time and dedication to help out over the holiday season! If you see a security team member, make sure you give them a smile and show your appreciation for their dedication during this time of year.
PalAmerican wishes you a safe and happy holidays!