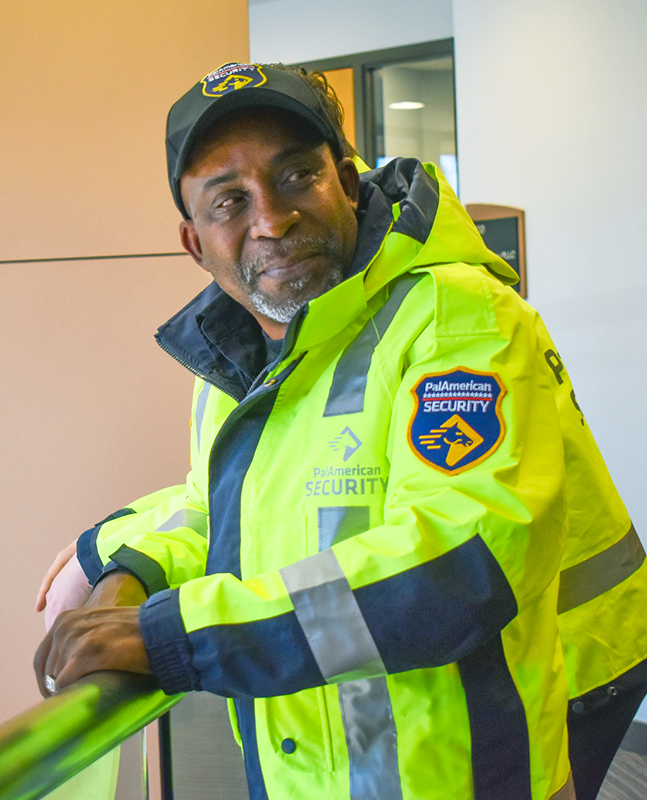 Las Vegas' Local Security and Guard Services Provider
PalAmerican is the leading provider of high-quality security guard services, mobile patrol, executive protection, and virtual guarding. Our experts based in Las Vegas, Nevada have some of the leading experts and highest qualifications in the industry. With a unique partnership approach, we put customer service at the forefront of our service delivery. This is what defines PalAmerican as a superior security company.
Our Officers are hired using our stringent 12-step process. Upon successful completion, each Officer undergoes in-depth, industry leading training, including job-site specific training. This process is proven time and time again to yield security guards that are more well-rounded and provide better service.
Our clients are our key focus. We put your safety, security, and reputation as our top priority by constantly looking for opportunities to help improve your security program, and better serve your needs.
NVPILB 2821
Operations Manager

"

I really enjoy all the support I've received from all the different levels of the company. From our local staff all the way up the chain, has been extremely supportive in making sure I have the tools necessary to deliver the product that PalAmerican prides itself in.

"

Security Officer

"

My experience with Palamerican Security has built my skills and self-confidence to support a fulfilling career providing the best service to our clients.

"

Security Officer

"

My experience with PalAmerican the last 2 years has been amazing. The company has always been very welcoming and understanding of every employees needs and always willing to hear out opinions in order to help the company grow and improve as a whole. Throughout 2020 and the pandemic the site supervisors and the rest of the leadership in the PalAmerican office have always reached out to myself and the rest of the officers in the field to help in any way they can to make working during the troubled times more tolerable, as well as making sure that the employees know that their work is appreciated.

"
Get in touch
Las Vegas Security Company
4330 S. Valley View Blvd, Suite 106
Las Vegas, NV 89103