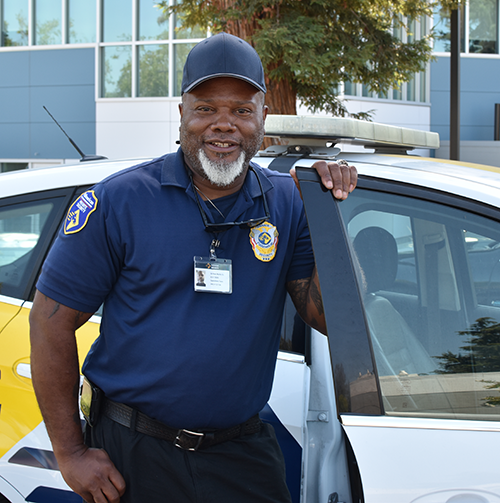 San Francisco's LOCAL SECURITY AND GUARD SERVICES PROVIDER
PalAmerican is the leading provider of high-quality security services, officers, and mobile patrol in San Francisco. Our industry experts understand the uniqueness of each client's needs, and we take every step possible to ensure that your security program is perfectly designed for your site.
At PalAmerican, we understand that your security needs are unique and require a custom solution to best fit your needs. Our security officers are carefully selected using our 12-step hiring process and receive industry-leading training to ensure they're prepared to handle any situation. Each Officer undergoes in-depth, industry-leading training, including role-based and site-specific training (such as healthcare facilities, college campuses, and retail). This is one of the many ways that PalAmerican is going above and beyond as your security partner
Supporting over 80 commercial office towers in the East and South Bay area, PalAmerican has a proven track record and ample resources to meet your security needs. Talk to our team today.
Security Officer

"

I have many amazing things to say about PalAmerican, therefore a few would be the amazing team and how welcoming everyone is. The phenomenal involvement of management, and finally the fantastic team work from all employees. All in all a great place of employment and growth.

"

Account Manager

"

I am enjoying my time as a PalAmerican Account Manager. The company provides superior support to the clients and the Security Management Teams in the field. PalAmerican dedicates their attention to the wellbeing of its employees.

"

Site Supervisor

"

I have found that PalAmerican's leadership is very supportive of their employees. I work at a very remote site in Utah's west desert and it is important to have supportive leadership when the closest town is over fifty miles away. I am appreciative of the support and team-oriented approach of those who have taken leadership roles.

"
Get in touch
San Francisco Security Company
180 Montgomery Street, Suite 700
San Francisco, CA 94104
PalAmerican Security News

PalAmerican Security Acquires ProTech Security

November 1, 2022

November 1, 2022: PalAmerican Security is proud to announce the acquisition of San Francisco-based ProTech Security. As one of North

Careers in Security

How to Become a Security Guard in California

January 11, 2022

If you are looking to start your career as a Security Guard or make a career change, California is the