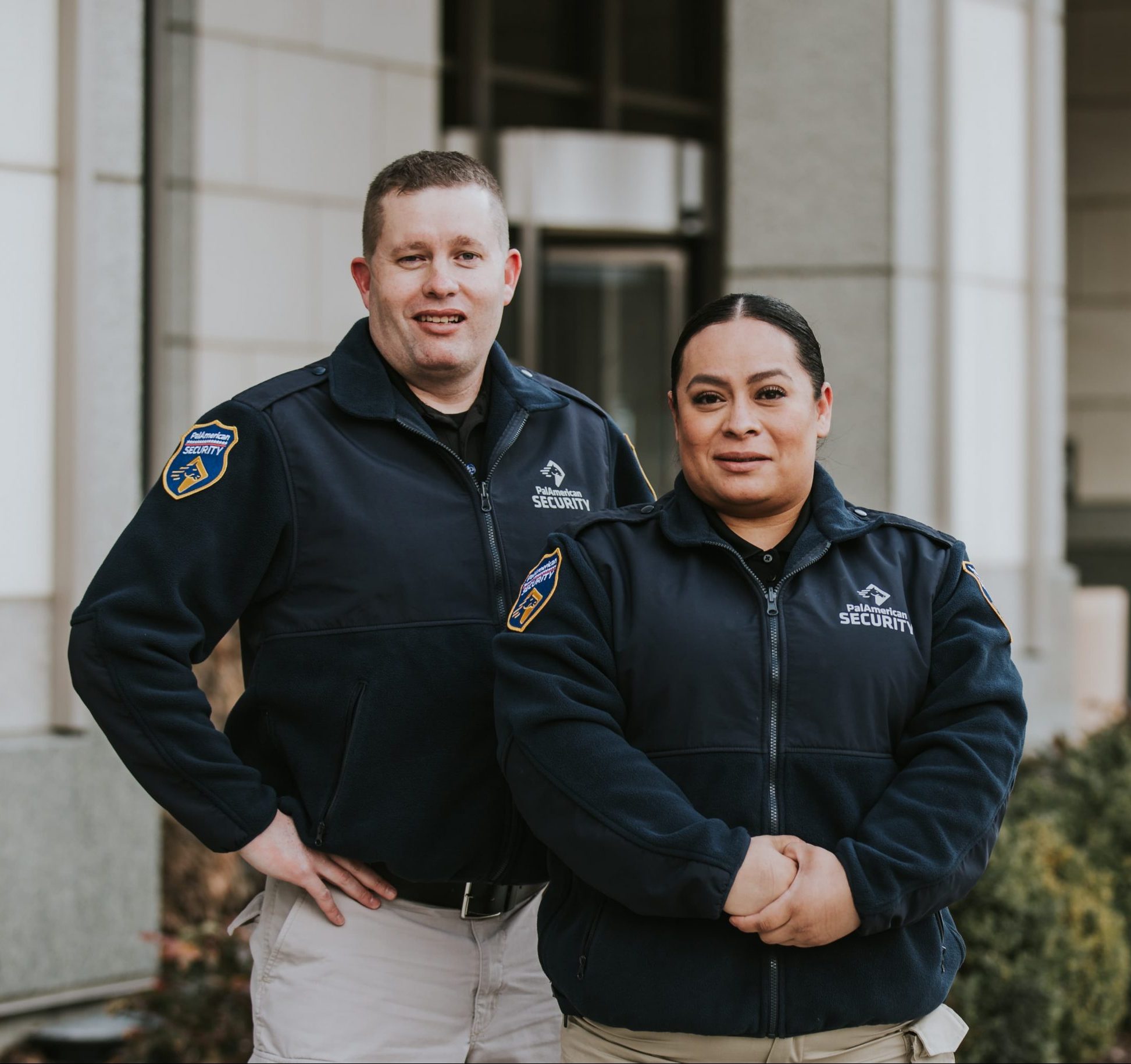 YAKIMA'S LOCAL SECURITY AND GUARD SERVICES PROVIDER
PalAmerican offers a customized approach to security services for corporate offices, heavy industrial, commercial real estate, hospitals, educational facilities, and residential property clients.
Our highly trained team offers superior security programs across the United States and our team is specific to the state of Washington focusing on Yakima and the Greater Puget Sound and South Puget Sound Regions. PalAmerican provides front-line security services, including security officers and mobile patrol, tailored to your company's needs. As your integrated security partner, we also offer specialized services including investigation and risk management, emergency management, and business continuity and security consulting.
We create a partnership with our clients and create a customized security program focusing on your specific needs. This approach, coupled with our commitment to customer service, our in-depth hiring process, and world-class training make PalAmerican a superior security partner.
Our security officer programs for static and roving patrol include:
• Security concierge
• Commercial property loading/ freight dock management
• Mobile patrol & emergency response
• Specialized programs (such as investigation and risk management, emergency management, business continuity, and security consulting)
Get in touch
Yakima Security Company
2607 S Pleasant Ave
Union Gap, WA
PalAmerican Security News

PalAmerican Grows by 240 Employees with Seattle Based Acquisition

February 9, 2021

PalAmerican is growing its roots in the Pacific Northwest with the acquisition of Seattle based company Puget Sound Security, adding

PalAmerican Profiles

Jennifer Ray: Developing Business & Relationships in the Security Industry

January 6, 2020

There are powerful stories of individuals who began their careers as Security Officers and worked there way up to becoming