Security group expands leadership team to support national growth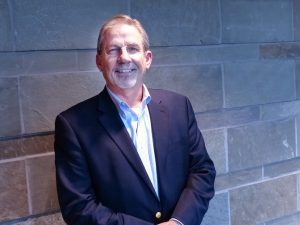 November 10, 2017, Seattle WA - PalAmerican Security announced the appointment of Randy Neely as Vice President, Pacific Northwest, effective October 16, 2017.
Neely joins PalAmerican from Universal Protection (now Allied Universal) where, within two years, he was involved in four acquisitions and negotiated with three security unions on collective bargaining agreements. Prior to being acquired by Universal Protection, Neely served as President & CEO of Northwest Protective Services, Inc.
Neely's depth of diverse experience and accolades have developed from over 40 years within the security market. As PalAmerican expands its reach across the US, Neely will bring forward his Pacific Northwest relationships and experience to support national growth.
PalAmerican Security's CEO, Ashley Cooper, commented on Neely joining the organization, sharing,
Randy brings a wealth of expertise to PalAmerican Security. Prior to Northwest Protection's sale to Universal Security, Randy led the strong regional company based in Seattle. I had great respect for Northwest Protection and the quality of service they were providing. I couldn't be more pleased to welcome Randy into our company as he shares our vision of employee engagement and customer service excellence. Randy is a true security professional who not only understands our industry, but more importantly, he understands how important our people are in creating true client satisfaction. I really look forward to working with him to share the PalAmerican difference.
Neely further shared what he hopes to bring to PalAmerican, saying,
I knew PalAmerican was the perfect next step for me when I gained insight into its philosophy and culture. There aren't many companies within our industry that invest heavily into employee training and support. PalAmerican does, and they are different than other companies in our industry because they are actually doing what they say they are going to do. In turn, you see engaged employees and loyal clients. I feel honored to be bringing forward my experience to this approach. There is definitely a gap within the private sector, and I know PalAmerican Security is the company to fill it."
PalAmerican is now serving 20 states and counting across the US. Through industry leading recruitment and training processes, PalAmerican Security is implementing the resources, talent, and dedication to change the way people think about security.
-30-
About PalAmerican Security
PalAmerican Security, America's leading security services company, has joined forces with Paladin Security, Canada's market leader to create one of North America's largest security super-companies.  Ranked in the top 10 security companies in North America from a size perspective, PalAmerican has the resources, experience, and expertise to meet its clients' demanding requirements, while remaining agile enough to create customized security programs for each client's unique needs.
Driven by an award winning corporate culture, PalAmerican is neither a publicly traded company nor a company that is owned by private equity interests. As such, all of its owners work full time in the business and make long term decisions for the benefit of clients and employees, leading to better quality, better security and better results.