Veterans Day is a day to remember all the heroes who have fought for our freedom. In recognition of this significant day, we interviewed two PalAmerican Security Officers that served in the Army and wanted to share their experiences.
PalAmerican Security Manager, John J Gokey: Food Service Sergeant
PalAmerican Security Manager, John J Gokey currently works at our Melbourne, Florida branch. Previously, John served as Food Service Sergeant in the Army during the Persian Gulf War, as well as, Panama. He shares with us some of the profound impact the Army has had on his life, and what Veterans Day means to him.
Q: What does Veterans Day symbolize to you?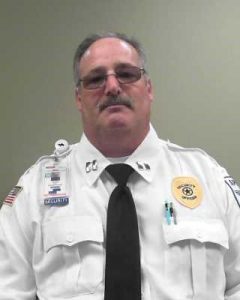 While, Memorial Day is a time to remember those who gave their lives for our country, Veterans Day is to thank our veterans for their sacrifices by honoring those who serve/served.  Veterans Day, the eleventh day of the eleventh month, is about freedom, sacrifice, and honor.  It's a day to thank our brothers and sisters for having our backs.
Because of our veterans, we have the ability to walk out of our front doors in safety, speak our minds, and worship at will because men and women who have fought, and continue to fight for the freedoms we enjoy and take for granted every day.
To those who served before me, I thank you for leaving me with a legacy which I was proud to uphold throughout my Army career.  To those I served beside, I thank you for helping to shape me into the man I am today.  To those who serve today, I thank you for stepping up and sacrificing yourself to defend the way of life, we Americans have cherished.
PROVIDE AND PROTECT….  Veterans Day is a reminder to keep pushing to serve others and continue to be a part of something bigger than ourselves.  This day, I will stand a little taller and hold my head high.  My heart pumps red, white, and blue, harder than usual.
Q: What skills and/or values have you developed while in service that help you to be successful in your career today?
PalAmerican is dedicated to the protection of our client's staff, assets, and safety.  With both careers, there is a push to serve others and a stance to be part of something bigger than ourselves.  Serving in the military, one gains experience in dealing with a variety of situations, which make us better equipped for life's challenges.  We develop a commitment to serve, develop leadership qualities, become dependable and adaptable, and are trained to succeed.  Similarly, a Security Officer operates in a public-facing position. They must provide excellent customer service, while leading others to adhere to security procedures, and develop skills to adapt to evolving circumstances that can transition quickly from one assignment/focus to another.
Q: If you could give advice to someone following in your footsteps today, what would it be?
We develop our own winning ways when we discover our passion, take responsibility, and think positively.  Embrace your failures and recognize opportunities. Have mentors, confront and resolve obstacles, but enjoy your own journey.  Even though you may not have a complete sense of how you fit into the big scheme of things, if you truly feel it's what you should be doing and the right thing to do, then just follow through with your pursuits. Focus less on the details, don't be concerned about doing something wrong as we all do it, just get started and continue to do whatever it is you've chosen. Those actions will lead you to success in life.
Healthcare Security Officer, Alexander West: Team Leader/ Forward observer and ranked as Specialist(P)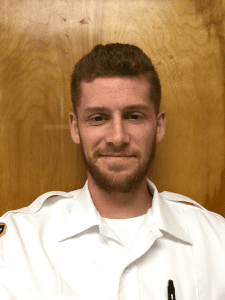 Healthcare Security Officer, Alexander West is part of our PalAmerican team in Rockledge, Florida. He served in the Army for six years and was the Team Leader/ Forward observer and ranked as Specialist(P).
For Alexander, Veterans Day symbolizes a "day to commemorate the sacrifices veterans have made to this country. It is about celebrating those who were lucky enough to make it back home to their families."
Reflecting on the skills and values he learned while serving for his country, Alexander commented that his experience has helped him be successful in his career today, stating "I developed the ability to work in high stress environments and remain calm under pressure. To be a part of a team and work well with others as well as a strong sense of leadership."
A Day to Remember
This Veterans Day, we thank everyone for who has and continues to serve for our country. Their sacrifice for our freedom is truly appreciated by us all, and we are honored to thank them for their service.