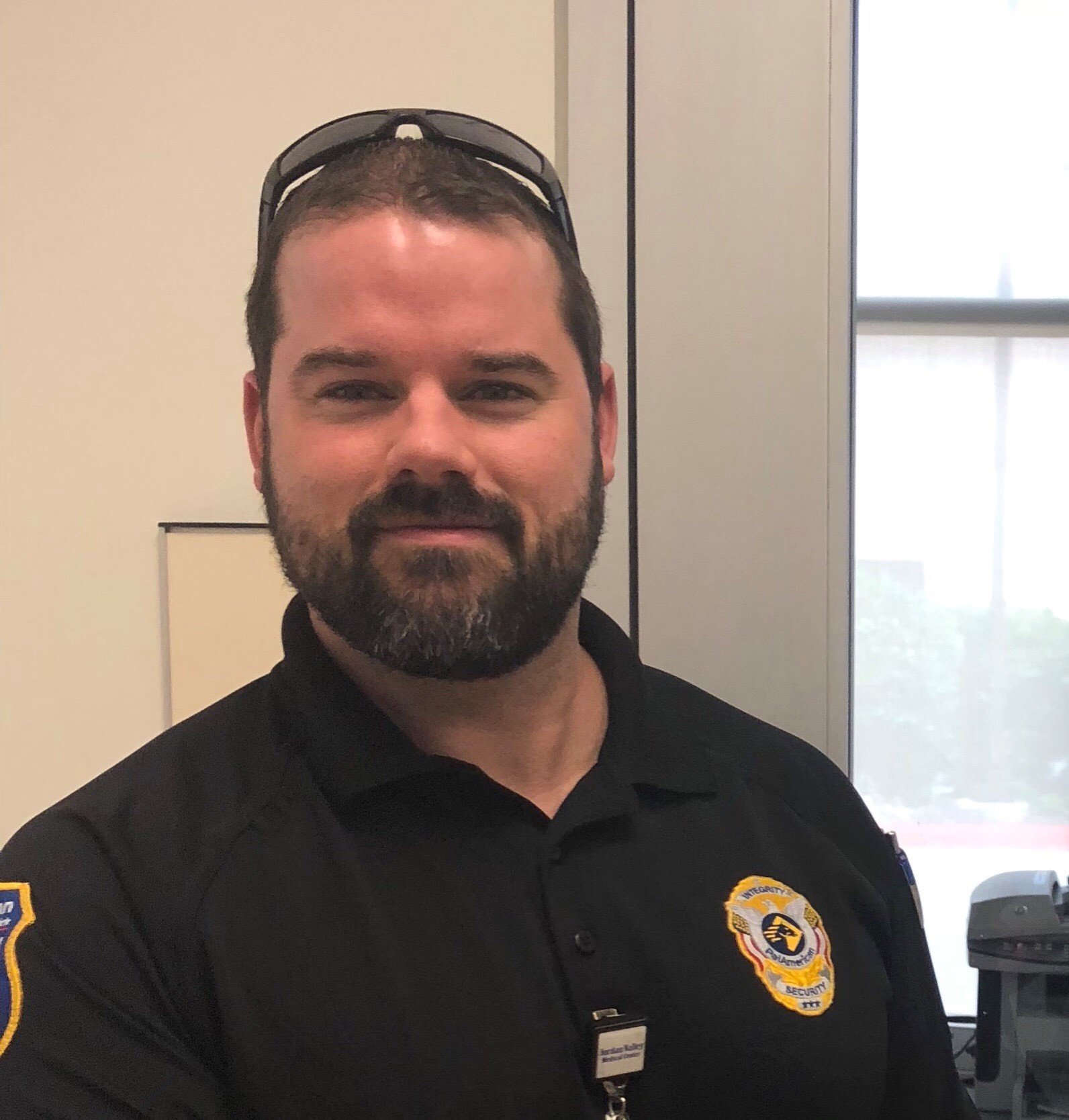 Get to know our Senior Manager, Jeremiah Twitchell who we recently interviewed.
How long have you been with our PalAmerican Family?
I've been with PalAmerican for 15 months.
What inspired you to join the security industry?
I've always enjoyed protecting others and maintaining safety. I started my career as a security enforcement officer with the Department of Defense. Since then I have operated in numerous fields of security, including but not limited to, federal and private contracts, executive protection, patrol, and with numerous management and leadership roles, presently specializing in the Healthcare Industry for 11 years. I enjoy being able to provide a more personal level of service that is unique to Healthcare.
What is the most rewarding thing about your role with PalAmerican?
I like people. I love serving people. I love making a difference in the lives of our customers, clients, and patients by providing them support, motivation, and coaching. I take pride in being a part of an organization that specializes in maintaining the safety of people in the most effective, innovative, and professional methods today.
What advice would you give someone aspiring to join the security industry?
I recommend you have a vision and map out goals you strive to achieve, and then achieve them. Take absolute pride in your job and seek to become a professional in your field. What does it mean to be a professional? It means being an expert in the profession you operate in. In Healthcare Security, professionalism starts with your appearance. Officers who possess a supportive attitude and a willingness to help all people are more effective, as this directly influences their verbal intervention skills and drives their ability to manage or defuse a crisis safely. To maximize a productive outcome, the officer must have the ability to think on their feet and to make quick and optimal decisions gained from experience and knowledge. A positive and supportive attitude is most important of being Healthcare Security Professional.
Be an optimistic powerhouse. Like people. All people. Clients, co-workers, customers, patients, and even those who offend you. Surround yourself with professionals and like-minded people, they will help you in achieving your goals and your transformation in becoming a professional. Make the vision, mission, and goals of your employer your own.
Knowledge is paramount if you want to succeed. Arm yourself in knowledge specific to the healthcare industry, learn how to be a strong communicator, customer driven, familiarize yourself with best business practices, with policy & procedures, regulations & guidelines, laws, codes of practice, and especially with healthcare security centric material (like IAHSS).
By being a professional, having goals and vision of where you want to go, you come to work prepared and ready to make a difference. Take your responsibilities seriously and with respect, and those who interact with you will perceive you as serious and respect you. Be a professional.
When not on duty, how do you enjoy spending your spare time?
I enjoy spending time with my best friend and wife, our fur children (dogs), and time with family & friends. I love the outdoors, working out, riding motorcycles, the occasional film, and technology. I love always learning new things and being in a state of constant progression. I also enjoy the art of drawing.