What do Major League Baseball and the Secret Service have in common?
For Paul Moviel, they are both careers that taught him how to remain mentally tough while working with others as a team. They are also what allow him to excel in his current position with PalAmerican.
In February of 2018, Moviel joined PalAmerican as the National Director of Operations. In his role, he ensures PalAmerican operations are running on all cylinders each day. The ability to work for a new company with employees located across the country, initially drew Moviel towards PalAmerican. However, it was also an opportunity to utilize the skills he has acquired through his unique and successful career path.
Major League Baseball Career
Ever since Moviel can remember, baseball ran through his veins. He quickly discovered it was a sport he not only loved to play, but one he also thrived in. As each year passed, baseball became less of a hobby and more of a lifestyle.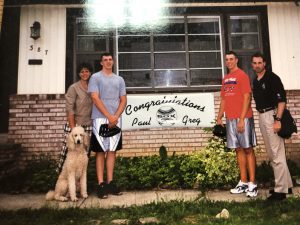 With two younger brothers who also took up the game, baseball was a common conversation in the Moviel household. The opportunity to play in both high school and college, eventually led to Moviel's lifelong dream: Becoming a Major League Baseball (MLB) player.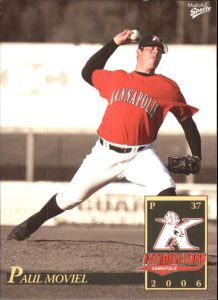 After years of dedicating his life to baseball, Moviel was presented with a contract to become a pitcher for the Chicago White Sox and later with the Tampa Bay Rays. Moviel's younger brother Greg became a pitcher with the Seattle Mariners, and his youngest brother Scott was eventually a pitcher with the New York Mets. Although this new career was exciting and provided countless opportunities, Moviel was also presented with many challenges along the way.
A challenge I had to overcome was the ups and downs of pitching outings. I often doubted if I wanted to keep playing, but I remained mentally tough, which is one thing I still use to this day outside of baseball.

- Paul Moviel, National Director of Operations
Another major challenge Moviel faced as an MLB pitcher, was injuries. Moviel underwent Tommy John Surgery, which is when a healthy tendon is extracted from an arm or leg and is used to replace a torn arm ligament. This surgery forced him to come back stronger and more competitive, in order to earn a roster spot each year.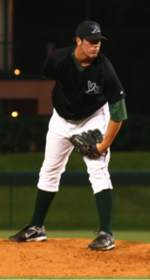 Eventually, Moviel realized his MLB career would lead to more potential injuries, as well as always having to be on the move. Since his role as husband and father were more important, he decided to hang up his baseball glove in pursuit of another career.
Secret Service Career
A few weeks after leaving MLB, Moviel was approached by an older gentleman who was curious as to why he was no longer playing baseball. As Moviel explained his reasons, the man asked if he ever considered the Federal Law Enforcement, specifically the United States Secret Service. Just as any young individual would respond, Moviel said, "It never crossed my mind." This was until that very moment.
After their conversation, Moviel received a packet in the mail and had an interview set up at the local office. The next few months were filled with various requirements to be accepted into the Secret Service, including:
Several background checks, polygraphs, and testing
Passing the Federal Law Enforcement Academy in Georgia
Passing the Secret Service Academy in Maryland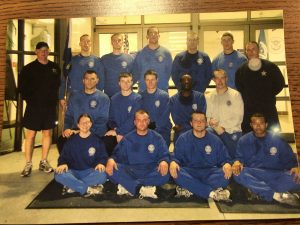 Once Moviel completed the requirements, he began his new journey as class 201 with the United States Secret Service. Similar to his MLB career, Moviel was introduced to many exciting opportunities he never imagined experiencing, such as:
Being detailed directly in Washington, DC with the President of the United States
Assisting the Vice President, First Lady, and their families
As well as being apart of the Advance Team, Counter Surveillance Unit
Although the Secret Service and MLB may appear as opposite careers, for Moviel, there were many similarities he experienced between the two.
As I have told many people, my baseball career and government career were actually the same for me. For each job, I had to work with others, work as a team, and always be mentally tough. The only thing different was the uniforms, and in my government career I also could not sign autographs when on the job.

- Paul Moviel, National Director of Operations
Why Choose a Career in Security?
Tragic events such as mass shootings, bullying, terrorism, and hate across the country, fill the screens of our TV's and communication devices. The rise of such events begin to raise questions on what we as individuals can do to stop these acts. One solution to keeping people safe in workplaces, schools, and hospitals, is to volunteer or work in the security industry.
For those who have an interest in joining the security industry, Moviel offers the following advice:
Be passionate, be willing to learn, and be at work everyday with the purpose of making a difference.

- Paul Moviel, National Director of Operations
Moviel currently resides in Pittsburgh, PA with his wife Kaitlyn and two sons, Brayden (7) and Easton (4). He looks forward to continuing to work alongside amazing employees, who also share the same values and long-term goals of PalAmerican.
- x -
Want to get involved in the security industry?
PalAmerican provides a positive work environment, allowing individuals to build transferable skills with the opportunity for promotions. We are currently hiring for positions across the United States. View our open positions here.