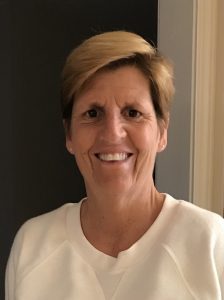 March is Women's History Month and at PalAmerican Security we're celebrating the women who continue to bust through the barriers of a male-dominated industry. These amazing women have flexed their empowerment by creating new initiatives, leading emergency preparedness teams in times of crisis, and have even saved lives in the line of duty.
Recently, we had the pleasure of talking to Christy Goldsmith, PalAmerican Security's Manager for Rockledge Regional Medical Center in Rockledge, Florida.
How long have you been with PalAmerican Security?
I was hired as the Security Manager for Rockledge Regional Medical Center on October 25, 2020.
What motivated you to join the security industry?
Security found me. I am now retired law enforcement, but as I was nearing the end of that career, I knew my work was not finished. As I began looking for a second career, I realized all my qualifications matched with those of security positions. Although I didn't have much knowledge of the security industry at the time, I knew it would be similar to law enforcement. By joining the security industry, I felt at home in my second career.
What unique traits do you think women bring to security?
Some of the traits I see are similar to the ones that female police officers bring to the table. Women, for the most part, are still seen as less threatening than men. Although this is not always (sometimes never) the case, the old adage still stands. Women are viewed as emotional and maternal, bringing comfort to those who need or want it. This societal perception gives women an advantage in the security industry in terms of customer service presence.
How do I see women's roles evolving in the future?
So much progress has been made over the years. When I first started in law enforcement, female officers (police or security) were not fully accepted or "normal." That isn't the case anymore. Women have proven to be valuable in all jobs, and I know that will strengthen even more in the years to come. The security industry, too, has changed. It is no longer seen as "just a big guy with a nightstick". It is seen as a profession comprised of all types of people with varying skills and abilities.
Are there values that you align with when it comes to working at PalAmerican?
I'd like to say how impressed I am with PalAmerican Security. For my first security job, and in healthcare at that, I have been made to feel like family. I have not experienced a company culture like PalAmerican's in the other jobs I have had. Healthcare security is challenging, especially for someone like me who has worked for the government their entire career. PalAmerican has helped make my transition from law enforcement to security manager a smooth and seamless process. I will forever be grateful.
- Christy Goldsmith