Very few people can say they have made an international difference in the security industry, but Paladin Security Group's former COO and now Senior Advisor, Don MacAlister, is one of them. From co-writing the industry-recognized "must have" resource for any healthcare security and safety program, to collaborating with healthcare leadership teams in the US, England, Ireland, and Scotland, Don has notably enhanced the professionalism of hospital security.
IAHSS Distinguished Lifeworks Award
Just as very few people have made an international difference, the International Association for Healthcare Security and Safety's (IAHSS) Distinguished Lifeworks Medal is also rarely bestowed. We are honored to announce that Don MacAlister is the recipient of this prestigious award. According to IAHSSF, the Distinguished Lifeworks Medal is awarded to "an individual who has distinguished himself/herself throughout a fulfilled professional career devoted to the furtherance of the purpose and aims of IAHSSF and the goals and objectives of IAHSS".
PalAmerican's new EVP Tony York, as well as IAHSS Past President's Tom Smith and Kevin Tuohey, submitted the award nomination on behalf of Don MacAlister. Illustrating Don as the patriarch of hospital security in Canada, the nomination highlights his positive influence on healthcare facilities, especially with those he has mentored and befriended.
Bridging International Borders
Known for staying active and giving back to IAHSS, Don continuously encourages those who are new and old to the industry to do the same. One of the many ways Don stayed active is when he helped collaborate the "Bridging Borders" conferences, which were hosted between Washington State and BC Chapters. The successful conferences led to two IAHSS Annual Conferences and Exhibits hosted in Vancouver, BC. During this time, Don's influential leadership also gained the attention of the National Health Services in England, as well as security and healthcare leaders in Ireland and Scotland. The relationships he built with American colleagues at these conferences truly helped to emphasize the "I" in IAHSS.
An Influential Leader for IAHSS
Don helped implement the success of the IAHSS Chapter in British Columbia, Canada, and also supported the success of IAHSS Chapters in both Alberta and Ontario. Throughout his 25+ year career, he volunteered as a guiding voice for IAHSS and strategically shaped the way in which the councils, commission, and task forces of IAHSS are organized today. After serving his term as a Board Member, Don volunteered on the IAHSS Guidelines Council as a stalwart contributor and lead writer for over 10 years.
Don was key in creating one of IAHSS' most influential documents in 2012 – IAHSS Design Guidelines for Healthcare Facilities. Not only was he a lead author on several vital guidelines, but he was the driving force behind implementing Emergency Management into the Guidelines. The importance of this work did not go unrecognized, as Don and the Design Guidelines Task Force received the Phillip A. Gaffney Faculty Chair Award for their work.
Today, Don remains actively engaged as a Task Force member and writer for IAHSS. He recently produced the Security Design Guidelines for Healthcare Facilities, 3rd Edition, which was released early June of 2020.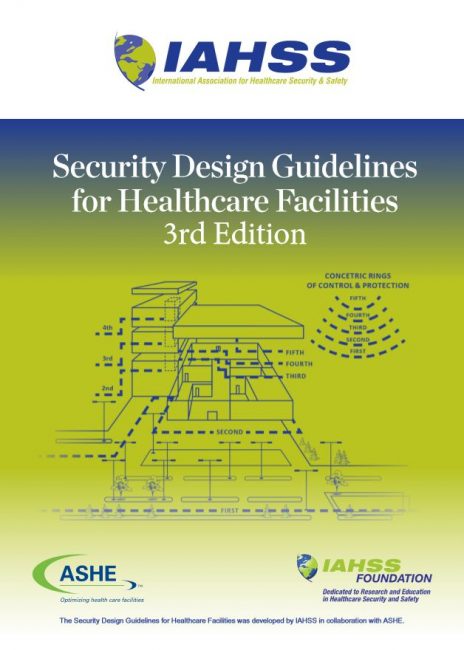 A Healthcare Security and Safety Expert
During his time with IAHSS, Don went on to co-write a "must have" resource for any healthcare security and safety program – Hospital and Healthcare Security, 6th edition. This industry-recognized book, as well as the IAHSS Guidelines, are core to the Certified Healthcare Protection Administrator (CHPA) program. While writing the book, Don ensured that both Canadian and international issues were not only identified but addressed. The book's success lead to Don becoming the recipient of the Russell L. Colling Literary Award in 2016.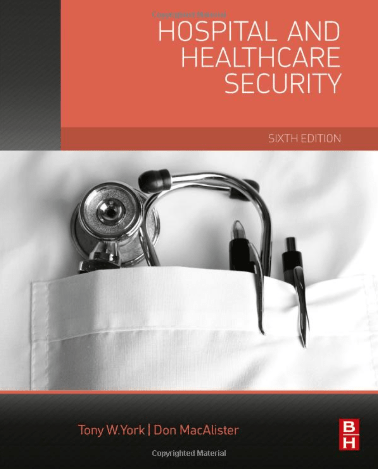 An Admirable Mentor
Writing industry must-have books, bridging international borders, and winning a countless number of awards, are only a few noteworthy accomplishments Don MacAlister has had throughout his career. However, what many have a harder time translating into words, is the incredible mentorship Don has provided to several industry professionals.
In their nominator for the Don's Distinguished Lifeworks Medal, Tony York, Tom Smith, and Kevin Tuohe mention, "Don is considered a friend to those he has met, a mentor to those he has managed, a resource to those he has collaborated with, and a visionary to those he has developed best practices with … He is the epitome of commitment, energy, and most importantly, the personification of the importance of "giving back"."
– x –
Don MacAlister has been a part of the PalAmerican Family for over 9 years and this award captures only a glimpse of the incredible impact he has made on healthcare facilities. Please join us in congratulating Don on his achievement of the IAHSS Distinguished Lifeworks Medal by leaving a comment below!