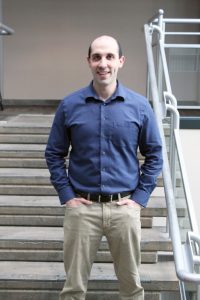 Ben began his career with PalAmerican as a Site Supervisor at PPG Paint Plant in Springdale. He was later promoted from within to Operations Manager in November of 2018 and has made significant contributions to the success of the Pittsburgh office and officers.
As the site supervisor, Ben has learned several important operational tasks to ensure the quality and safety of all procedures are always practiced. The PPG site was once a United States Department of Defense designated site and subject to frequent federal inspections. We are proud to say that PPG and PalAmerican have passed all inspections during Ben's tenure.
Ben continues to develop and learn new skills every day and recently traveled to Vancouver, BC  to take part in the EMTP (Executive Management Training Program) to further his skills as a manager and leader.
Keep up the great work, Ben!