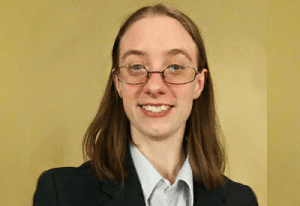 Michelle Dominick, Lobby Security Officer shares her experience as a woman in security. 

What in your opinion are the responsibilities of a PalAmerican Security Officer?
To observe and report and to also make a connection with the clients and tenants of the various sites.
What initially motivated you to join the security industry?
A friend had recommended security to me, knowing that I like to try my hand at different things.
Which unique traits do you believe women bring to security?
A different perspective to things that can help deescalate certain situations better.
Please describe PalAmerican Security in a few words.
Nice, friendly and welcoming company.
What's the best piece of advice that you've received that you would pass on to women following in your footsteps?
Don't be afraid to try new things, even if they weren't what you initially expected them to be.