Mental health is a topic that's becoming more prevalent in the security industry. In a world where mental health is finally being talked about more openly, we still have a long way to go. This Mental Health Awareness Month, we want to spread stories, resources, and valuable information that will hopefully help security professionals and anyone out there when dealing with mental health.
- As security professionals, we're often hired to protect others. But sometimes protecting yourself is just as important. -
---
Commitment to Mental Health
At PalAmerican, we believe that mental health help should be accessible to everyone. That's why we're tackling this taboo subject head-on by providing an extensive list of resources for our employees and now, for you too, so that you can get the help you need when it's right for you.
We are committed to supporting our employees, the public, and clients. Our PalAmericans can take advantage of specialized training courses on our ever-evolving online learning platform, the PalAmerican University. With over 200 courses available, including many mental health-oriented trainings, we cover topics ranging from legal and safety issues to common mental health disorders, effective communication, and appropriate responses. This is essential for security officers who may encounter individuals with mental illness, whether they work in healthcare security or not.
Many PalAmerican training instructors are certified to teach suicide intervention and mental health training through the ASIST (Applied Suicide Intervention Skills Training) program.
By offering courses like these, we ensure our security professionals are supported and demonstrate the importance of training within our organization.
Mental Health Through the Lens of a PalAmerican
We constantly inspire our PalAmericans to write about their experiences as security professionals. One of our topics was, "If you could choose to keep anything in the world safe (person, place, object), what would it be and why?"
This is a letter we got from an employee:
"As of late, the only thing I can think of that I could or wish to keep safe is my mental health. Over the last couple of months in my actual life, I've seen the degradation of what used to be good mental health and the way it can impact my own child. One minute a person can be happy, lucky, and the kindest-hearted person in the world, and then at the snap of a finger, one becomes silent, non-communicative, and loses interest in their own family.
I never thought this type of situation would ever occur in my own life, which is caused by a lack of proper sleep and exhaustion. But there are other people in my life that also depend on my mental health to stay strong, which include my wife and my children. Seeing this in my life, I've made it a personal goal to keep my mental health as strong as possible and try to help those who feel like their mental health is circling. If one fears that their mental health is declining in some way, please reach out to someone, whether it be a family member, a friend, a hotline, or a medical professional.  
Vikram Patel once said, "There is no health without mental health; mental health is too important to be left to the professionals alone, and mental health is everyone's business." 
- Anonymous
Early Warning of Mental Health
Not sure if you or someone you care about may be struggling with their mental health? Experiencing one or more of these feelings, symptoms, or behaviors can be an early warning sign of a problem.
Eating or sleeping too much or too little
Pulling away from people and usual activities you enjoy
Having no motivation and/or low or no energy
Feeling numb or like nothing matters
Having unexplained aches and pains
Feeling helpless or hopeless
Smoking, drinking or using drugs more than usual
Feeling unusually confused, forgetful, on edge, angry, upset, worried, or scared
Having persistent thoughts and memories you can't get out of your head
Hearing voices or believing things that are not true
Thinking of harming yourself or others
Inability to perform daily tasks like taking care of your kids or getting to work or school
What You Can Do to Improve Your Mental Health at Work
Don't let the stigma of mental health scare you. If you think you need help, talk to your supervisor/manager or any of the resources listed
Speak up if you have concerns about anything in the workplace:

Health hazards
Unreasonable work expectations,
Worried about someone's well-being

If you see a colleague that may be struggling with mental health, talk to them or discuss with your supervisor or manager
Join us on this journey to becoming the best security professionals we can be and making the world a safer and friendlier place!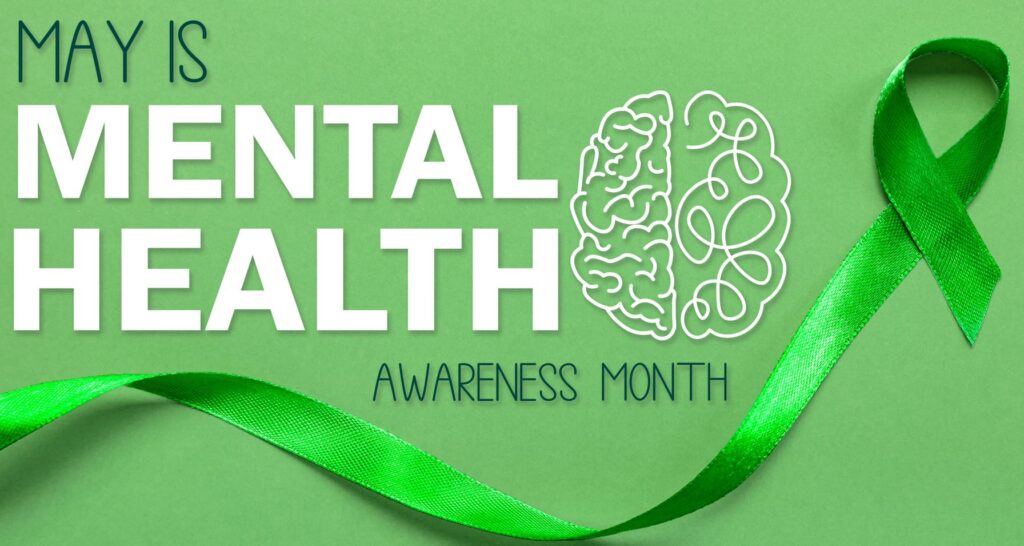 ---
PalAmerican's company-paid and on-the-job training ensures that newcomers to security are ready to perform with the tools and confidence they need to succeed. If you are ready to jumpstart your career in security, check out our careers page.
Here is a free downloadable template on How to Write the Ideal Security Guard Resume and a step-by-step guide on How to Become a Security Guard in the U.S.
Be sure to listen to The Difference Makers podcast and read our blog to learn more about PalAmerican and the exciting world of security.