At PalAmerican we celebrate diversity and inclusion and take pride in showcasing the fantastic stories of many women in security. We believe in instilling a sense of pride and professionalism in our Officers through their outstanding actions and highlighting the difference they make in people's lives to show what PalAmerican Difference truly is.
We call out two of our Security Officers for their exceptional efforts and for defining the core PalAmerican values with their exemplary work ethics!
Janice Watson- Performer of the Month
Janice Watson is our long-standing Site Supervisor at our HOA property, 'Resort at the Lakes'. She has demonstrated consistent and loyal work with PalAmerican Security. She is known for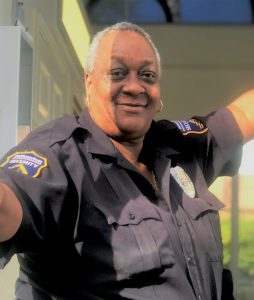 getting the job done and for her exemplary efforts to maintain the fulfillment and coordination of shifts.
Janice has demonstrated superb customer service skills. She is a people person, always putting a strong emphasis on culture and teamwork. She loves to strike friendly conversations with people at her facility and keep a welcoming environment. Janice's leadership team, residents, and guests at her facility have spoken highly about her strong work ethic and team play.
Janice is an outstanding Security Officer who has strong morals, takes pride in her work, and aspires to give her best every single day.
Way to go, Janice – keep up the amazing work!
Laaquarius Wallace – Leadership in Action
Laaquarius has shown an admirable ability to work under stressful situations with ease, demonstrating exceptional PalAmerican leadership.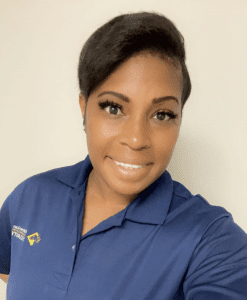 She is fully dedicated to her work and is known to be a dependable and reliable teammate among her colleagues. She has earned the respect of the officers on her team, as well as the admiration and appreciation of her leaders.
During a recent Miami-Dade County Healthcare Preparedness Coalition (MDCHPC) exercise scenario at North Shore Medical Center, Laaquarius did a fantastic job of setting up a perimeter and collaborating with the Clinical staff in screening all mock patients prior to entering the Emergency Department.
Laaquarius has been able to master her duties and often brings solutions to obstacles providing insight to improve the process. She has shown an excellent sense of responsibility and is often ahead of deadlines with tasks, which is an enormous help to the team.
Thank you for your example and dedication, Laaquarius. your PalAmerican team is proud of you!
Amazing Officers like Janice and Laaquarius are marking meaningful footprints in the security industry. Our teams stand out because of our people-first approach, empathy-led security model, and the above and beyond service we provide.
The PalAmerican Family keeps bursting with growth, talent, and commitment that reinforces our values as well as our goals, making us a unique workplace that leads in the security industry. Check out our careers page for all our opportunities within PalAmerican. We would love to see you take your professional security journey to the next level.