PalAmerican security guards go above and beyond to make a real difference in our communities and people's lives, embracing our CARE culture. To be a true PalAmerican is to embody the values of being Curious, Accountable, Respectful, and Exceptional.
Edward Radcliffe, one of our esteemed security supervisors, exemplifies these values and demonstrates just how rewarding and exciting a career in security can be. Join us as we delve into Edward's journey at PalAmerican and explore the profound impact it has had on his professional and personal life.
"That's what I love about this job. You don't know what you're coming into, but you can always walk away knowing that you've made a difference somewhere." – Edward Radcliff.
Edward's foray into the security realm began as a Corrections Officer in Texas. Currently serving as a Security Supervisor, he leads a team of eight security officers who diligently handle operations from Seattle to Everett and parts of Bellevue. With a background in corrections, Edward possesses a unique ability to understand the intricacies of criminal activity. Reflecting on this, he shares, "I can focus on certain aspects of criminal activity which directly relate to this job and help me excel at it."
Communication is Key
Communication lies at the heart of Edward's success as a security professional. He firmly believes that sharp interpersonal skills are essential to becoming great in this field. "Whether you're communicating with a client or someone who needs to leave the property for whatever reason, effective communication is key. It is also the best way to de-escalate any situation," Edward emphasizes. Moreover, he cherishes the ability to develop professional and personal rapport with his team. "We build a rapport that is beyond the job," he explains, highlighting the significance of genuine connections in fostering a positive work environment.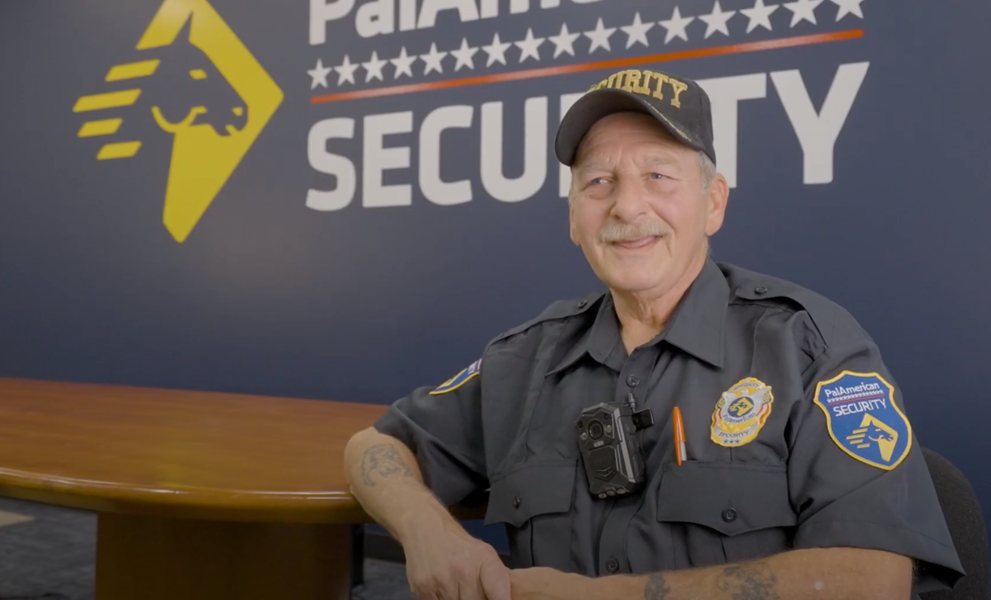 Teamwork and Trust
Teamwork and trust form the cornerstone of Edward's approach to security. He speaks fondly of the supportive structure within PalAmerican, stating, "If I got on the phone and said, 'I need help,' I've got five guys coming right away. If you don't have that positive structure, then you're not going to get the support you need. I rely on them, and they rely on me; that's how it should work." Edward's sentiment resonates with the "PalAmerican way," where collaboration and unity thrive at all levels of the organization.
What Culture Means to Me
To Edward, PalAmerican's culture embodies a sense of being part of a family. "Family-oriented" is how he describes it. Walking through the doors each day, he greets his colleagues with a warm, "Good afternoon, family!" This sense of belonging fuels his positivity and shapes his entire day. PalAmerican's emphasis on cultivating a familial atmosphere fosters a work environment that is both supportive and uplifting.
The Power of Mentorship and Training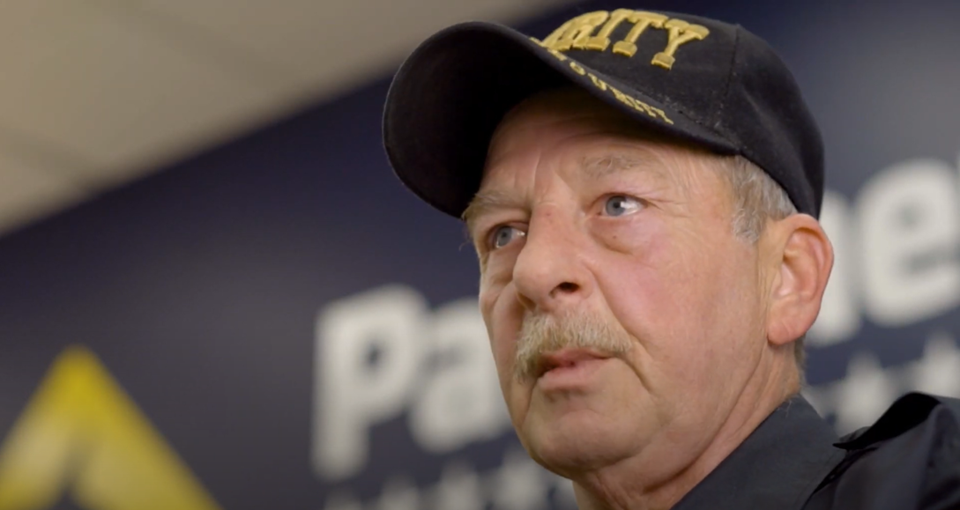 Edward understands the power of mentorship and training in shaping a security professional's journey. He stresses the importance of active participation to reap the maximum benefits from such opportunities. "The job can sometimes be overwhelming if you allow it, but you have to understand that you're there for the client and also to make a difference in your community," Edward explains. He acknowledges the need to impart this perspective to those he mentors, recognizing the significance of self-reliance and quick thinking while ensuring safety for oneself and others. Edward further highlights the importance of addressing mental health issues, "We have a lot of mental health issues in the country and the world as a whole, and as security professionals, we have to approach that to the best of our abilities and become a support system."
---
If you were inspired by Edward's story and are interested in starting a meaningful career in security, check out our careers page for all our opportunities within PalAmerican.
Unsure about how to submit a strong resume for a security position? Here is a free downloadable template to write the ideal Security Guard resume.
For more stories like Edward's, read about Eric Gibson and Sabrina Wright. Be sure to listen to The Difference Makers podcast and read our blog to learn more about us and the exciting world of security.