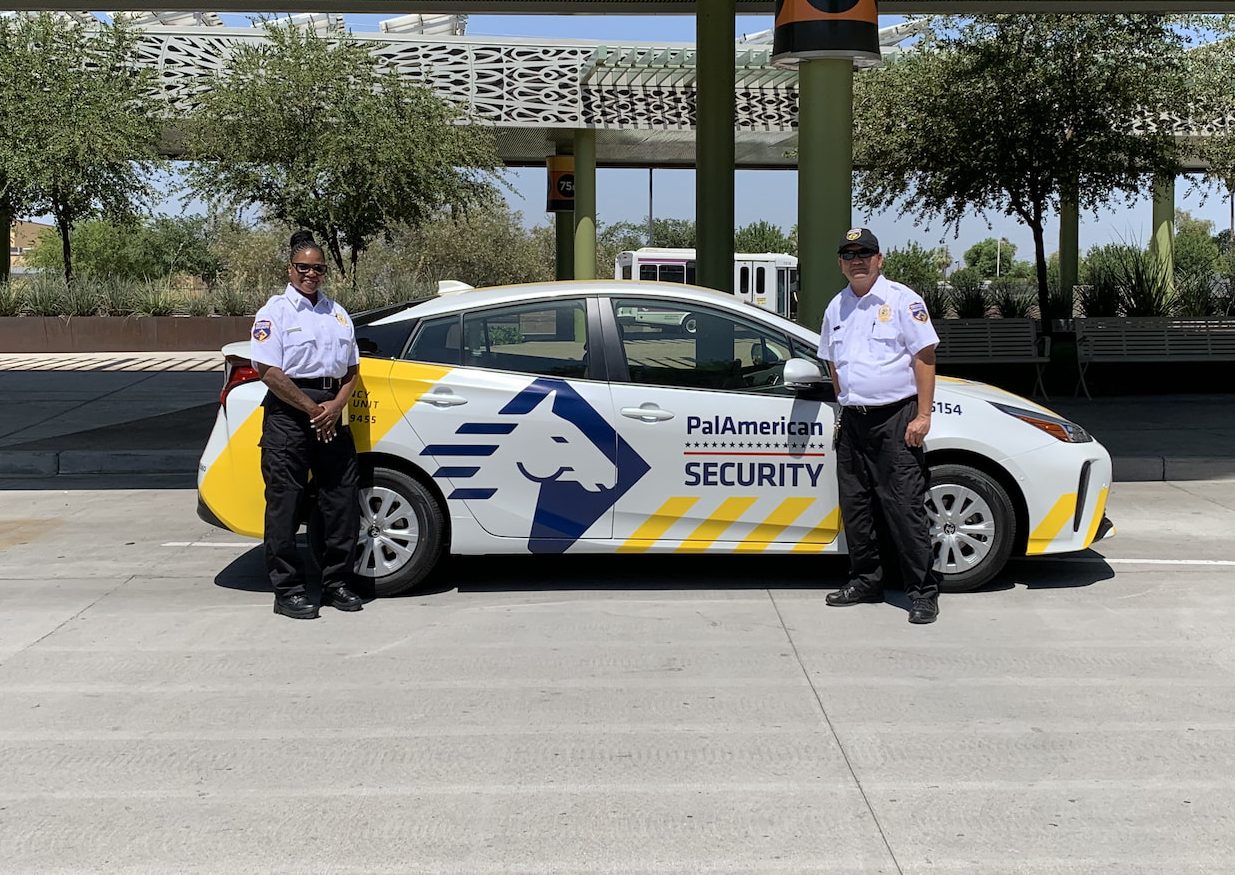 Phoenix's Local Security and Guard Services Provider
PalAmerican is your leading provider of high-quality safety and security services, which can range from guard services to mobile patrol to security consulting. Our industry experts based in Phoenix understand the uniqueness of each of our client's needs.
At PalAmerican, we believe in providing the best quality service, which starts with our people. Our Officers are hired using our stringent 12-step process, with safety and customer service at the forefront. Upon successful completion, each Officer undergoes in-depth, industry leading training, including role-based and site specific training (i.e. healthcare facilities, college campuses, retail)
Going the extra mile is what makes our corporate culture so unique. The dedicated men and women at PalAmerican are outstanding members of their communities and are committed to providing a great customer experience. We're changing the way you think about security, the PalAmerican way.
Security Officer

"

My experience with PalAmerican the last 2 years has been amazing. The company has always been very welcoming and understanding of every employees needs and always willing to hear out opinions in order to help the company grow and improve as a whole. Throughout 2020 and the pandemic the site supervisors and the rest of the leadership in the PalAmerican office have always reached out to myself and the rest of the officers in the field to help in any way they can to make working during the troubled times more tolerable, as well as making sure that the employees know that their work is appreciated.

"

Shift Lead

"

Working for PalAmerican Security has offered me an opportunity to learn and build upon my skill set.

"

Account Manager

"

I am enjoying my time as a PalAmerican Account Manager. The company provides superior support to the clients and the Security Management Teams in the field. PalAmerican dedicates their attention to the wellbeing of its employees.

"
Get in touch
Phoenix Security Company
4222 East Thomas Road, Suite 250
Phoenix, Arizona 85018
JOIN OUR TEAM
Think you have what it takes? Build your career with America's premier security provider and be part of a team that will recognize your talents and
support your growth.