Pittsburgh's Local Security and Guard Services Provider
Our exceptional security team based in Pittsburgh is transforming the way organizations streamline their security needs. With our specialized security service experts, PalAmerican can perform security program planning and development, risk assessments, investigations and background screening to help you make informed, evidence-based decisions that positively impact both your bottom line and your peace of mind.
Dedicated to protecting your people, assets and safety, we pride ourselves on our proactive customer service, and commitment to our people and our community. Providing the very best in quality means investing in the development of our people, as they are ultimately responsible for our success. We provide unparalleled levels of support to our Officers, which means longer tenure, lower turnover, and a more stable security force for you.
Whether you're looking for professional Security Officers or specialized security services, we work to understand your security challenges at every level, and to develop and integrate a customized program that works to address your unique requirements.
Robert Kelly
Regional Director of Operations
Security Officer

"

My experience with Palamerican Security has built my skills and self-confidence to support a fulfilling career providing the best service to our clients.

"

Security Officer

"

My experience with PalAmerican the last 2 years has been amazing. The company has always been very welcoming and understanding of every employees needs and always willing to hear out opinions in order to help the company grow and improve as a whole. Throughout 2020 and the pandemic the site supervisors and the rest of the leadership in the PalAmerican office have always reached out to myself and the rest of the officers in the field to help in any way they can to make working during the troubled times more tolerable, as well as making sure that the employees know that their work is appreciated.

"

Security Officer

"

I have many amazing things to say about PalAmerican, therefore a few would be the amazing team and how welcoming everyone is. The phenomenal involvement of management, and finally the fantastic team work from all employees. All in all a great place of employment and growth.

"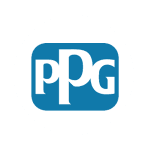 PalAmerican supplies exceptional security services to PPG! Management is very responsive and our Security Officer force repeatedly receives praise from our associates for a job well done.
Get in touch
Pittsburgh Security Company
329 Forest Grove Rd Suite 204
Coraopolis, PA 15108
JOIN OUR TEAM
Think you have what it takes? Build your career with America's premier security provider and be part of a team that will recognize your talents and
support your growth.