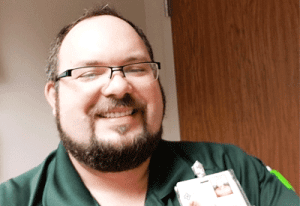 SEATTLE:
Almost one year ago, PalAmerican entered a new market in Seattle, Washington. It was a fresh start for our company that had our Regional Vice President, Randy Neely working endlessly to introduce PalAmerican to Seattle. In a short amount of time, we have become extremely proud of how our business has developed with several high-profile properties now being protected by PalAmerican Security.
PalAmerican's management strategy revolves around building a strong, well defined, and sustainable corporate culture. Our promotion-from-within philosophy, combined with our commitment to the highest standards of training within the industry, enable us to develop long-term careers for our valued team members. In speaking to PalAmerican's promotion from within culture, our former Texas State Qualifying Agent and Site Supervisor, Scott Lee recently took the initiative to successfully put himself forward as Seattle's new Operations Manager!
A major piece of our organization's success has always been around our people being willing and able to take on more responsibility for the advancement of our company. This approach, combined with the incorporation of leading-edge technology into our service results in knowledgeable, committed people who consistently provide exceptional customer service each day.
PalAmerican is dedicated to promotion from within and it makes us very proud to see our talented people ambitiously taking charge of their careers with PalAmerican. We are all looking forward to seeing the PalAmerican Difference grow within Seattle over the coming years!