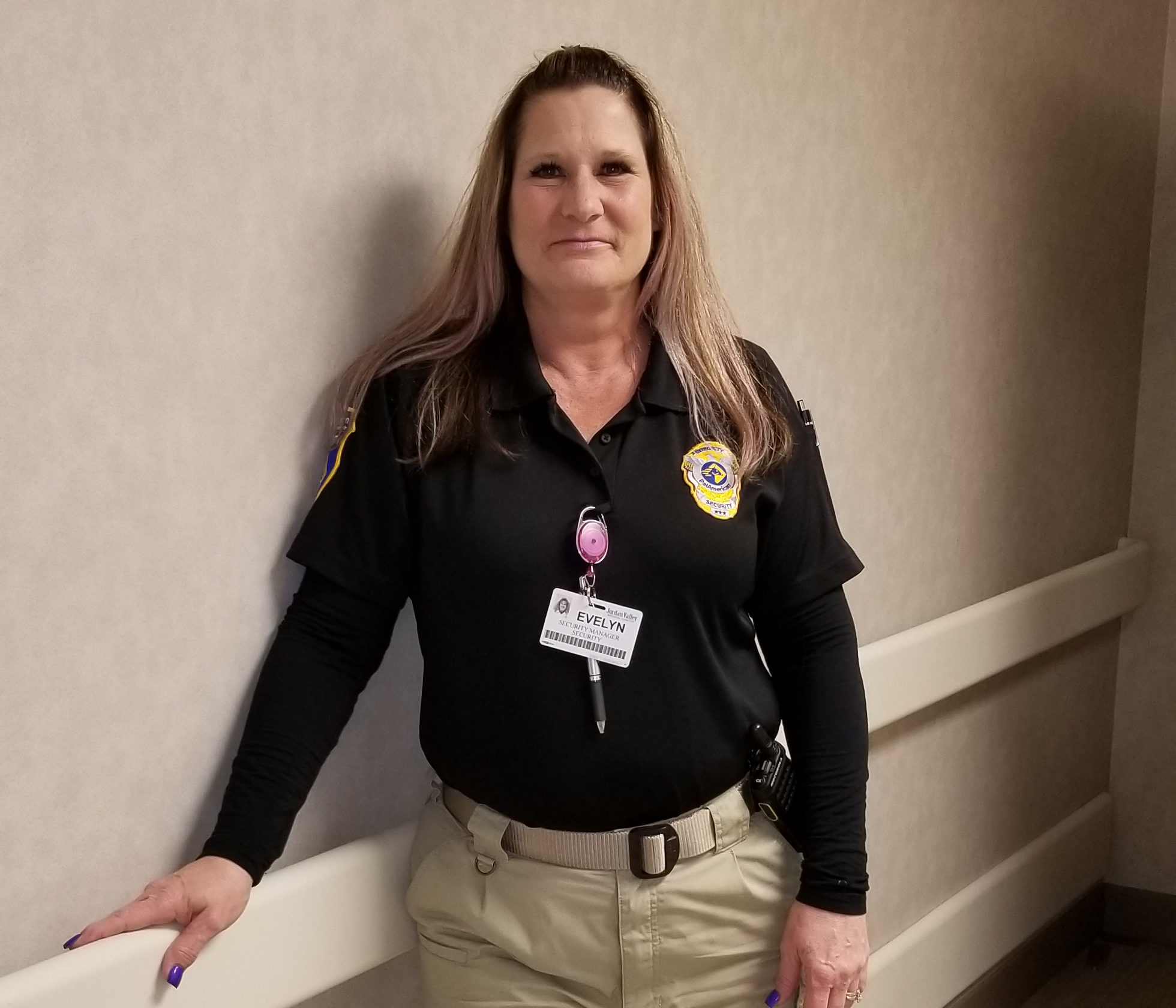 Evelyn first entered the security industry at the young age of 21 where she had the opportunity to work with the public while patrolling concerts and events. "Even when I was removing people from concerts and events, I really enjoyed what I was doing. I liked working with the public and getting to know them," says Evelyn.
After getting a taste of what the security industry entailed, Evelyn had the opportunity to attend the Police Academy where she wanted to explore law enforcement opportunities. After learning the demands of the industry and realizing that shift work while being a single mom was not going to suit her lifestyle, Evelyn chose to dedicate her career to security and has been doing so ever since.
As she reflects on her 31-year career, Evelyn shares what it was like in the beginning stages in a predominately male industry. "I realized that I had to learn quickly and grow thick skin. I had to say 'No! I can do this just as well as you can.' I gained a lot of respect from my fellow male Officers along the way while proving myself," shares Evelyn.

Read our full interview below:
Q: What in your opinion are the responsibilities of a PalAmerican Security Officer?
A: To be vigilant, making sure staff and patients are safe. Making sure the clients property is safe and secure, reporting hazards and unsafe situations for the safety of everyone.
Q: What initially motivated you to join the security industry?
A: When I was 21 I went through P.O.S.T. (Police Officers Standards and Training) and I soon found out that working in law enforcement and being a single mom was not going to work due to the rotating shifts in law enforcement, so I made the choice to stay in security and have never regretted my decision.
Q: Which unique traits do you believe women bring to security?
A: We usually have a sense of calm around us. Women are very good at multi-tasking, it is something that we use often in our daily work and home lives.
Q: Please describe PalAmerican Security in a few words.
A: PalAmerican is very supportive of their employees, we are not just a number.
Q: What's the best piece of advice that you've received that you would pass on to women following in your footsteps?
A: If you want something go for it, do not back down because someone tells you that you cannot do it, show them you can do it and excel even further.