The third week in September is National Security Officer Appreciation Week. It is a time to celebrate our security professionals' hard work and dedication.
We know that our PalAmerican Security Officers go above and beyond to make a difference in our communities and people's lives through a people-first approach, accountability, and powerful engagement with the public. Every PalAmerican uniform represents action in the name of safety, so we've got some great ways to show them how much we appreciate and recognize their work!
Our Superstars    
We believe in instilling a sense of pride and professionalism in our Security Officers by rewarding their outstanding actions and heroic work. Our internal recognition program allows peers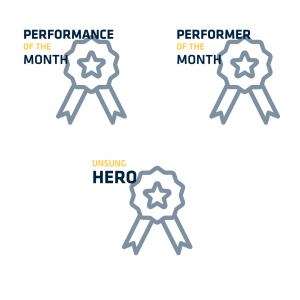 and leadership to nominate Officers for Performance of the Month, Performer of the Month, and Unsung Hero awards. Additionally, we constantly nominate our security professionals for external award programs like International Association for Healthcare Security and Safety (IHASS), Outstanding Security Performance Awards (OSPA), and more.
Here are some of our recent Superstars:
PERFORMER OF THE MONTH
The pinnacle of PalAmerican excellence, the Performer of the Month, is mainly based on the aspect of Customer Service. Any extraordinary efforts made by the Officer are considered, along with positive comments made by the client or the site staff. This person consistently maintains and generates a positive environment for those working with and around them.
Performer of the Month: Junia Charlot - Florida
PalAmerican is defined by our 'above and beyond' approach to security. A living example of 'above and beyond' is Security Officer Junia Charlot, or Miss J, as her co-workers call her. Junia is a Site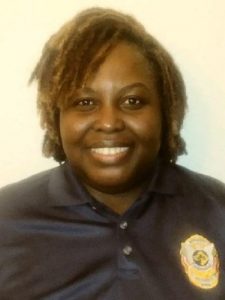 Supervisor within one of our Florida locations. She has shown to be an incredible team member. Client comments include praise for her high professional standards and excellent customer service and leadership skills. Her commitment to PalAmerican has shown a positive impact. An important example of her contribution is the recent on-site inspection cycle at the site. The client made multiple modifications to its policies and practices during this timeframe. Junia made it a priority to provide real-time education to all on-site PalAmerican staff members, with a teach-back method to verify the team was trained to the high-level standards as per our client's expectations.
You truly showcase our CARE values with exceptional accountability, Junia! 
PERFORMANCE OF THE MONTH
The Performance of the Month award is usually a result of an outstanding action. This may be a situation where an Officer went above and beyond the call of duty in an exciting or unusual circumstance. The quick action, assessment and response from this individual will determine the worthiness of this award.
Performance of the Month: Emilio Taylor - Nevada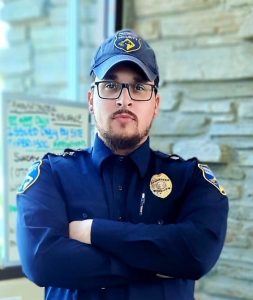 Emilio Taylor a Site Lead. He supervises a crew of 11 Officers handling gate entry and patrolling the property. Emilio ensured that all assigned personnel accomplished 100% of the mandatory Compliance Training in record time. He has developed a team of engaged, top-notch, well-trained, knowledgeable, and versatile Officers capable of performing duties as gate Officers and patrolmen. The Board of Directors, community management, and residents of the site's security program have always praised Emilio for his outstanding persona and performance.
Great job, Emilio, and congratulations to you and your team on your 100% training compliance achievement!
UNSUNG HERO
Criteria for the Unsung Hero award include a steady, hardworking, reliable, stable, and loyal individual. This award is ideal for recognizing Officers who are vital to their sites. These individuals give their utmost effort day-in-and-day-out to represent the company with pride and integrity.
Unsung Hero: Gibson Marple - Florida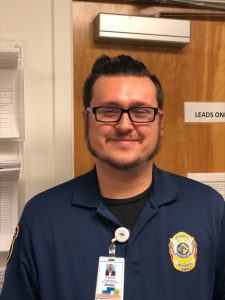 Gibson is a team player who always puts his team and the hospital staff first. He agreed to move from his day shift to a night shift when he saw a difficult-to-fill opening on the night shift. During this time, Gibson took on a leadership role and helped strengthen teamwork between security and other departments in the hospital. We recognize Gibson for his dedication, leadership, and commitment to the security department. Gibson has been a valuable asset to our team and is always willing to pitch in when needed.
Way to go Gibson!
Learn More About the Security Industry
Be sure to listen to The Difference Makers podcast and read our blog to learn more about us and the exciting world of security.
If you were inspired by our Superstars and are interested in starting a meaningful and rewarding career in security, check out our careers page. We would love to see you grow and take your security career to the next level with The PalAmerican Family.
Unsure about how to submit a strong resume for a security position? Here is a free downloadable template to write the ideal Security Guard resume.