If you continue making the same mistakes, your result will always be the same.

- Jim Spore, Director of Operations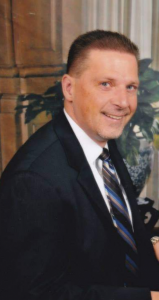 Early in his career, Jim Spore learned that accepting responsibility for your mistakes will have a better result than trying to hide them. Today, Jim has successfully climbed the ranks in the security industry, all while keeping himself grounded through this life lesson.
This October, Jim joined PalAmerican as the Director of Operations in Texas. In his position, he is responsible for providing support to our clients and personnel throughout the State of Texas. Since operation services play a key role in our organization, Jim looks forward to being challenge, as well as working to make the PalAmerican Family all the more successful.
Joining the U.S. Army
Jim's career path did not initially begin in the security industry. Rather, he served in the U.S. Army as a Military Policeman and a Military Police Investigator for over 6 years. These positions consisted of:
Enforcing military and civilian laws on military bases
Controlling access to the base at main gates
Conducting investigations into criminal activity
Making arrests, filing charges, and testifying in court
During this time, Jim received inspirational advice from a Command Sergeant Major, which he believes has allowed him to achieve success in his security career.
If there was ever an occasion where someone was critical of our work, he wanted us to understand that we should take the criticism professionally, not personally. He went on to say how he could chew us out one minute and the next minute we could be having lunch together. Essentially what he meant is that it's easy for people to feel like criticism is an attack on them personally, but it isn't. It is strictly business.

- Jim Spore, Director of Operations
Transitioning out of the U.S. Army and back into civilian life is never easy. However, Jim felt like the security industry was a natural fit for his next career move. His previous career as a Military Policeman and Military Police Investigator, provided him with relevant security skills, such as:
Interpersonal Communication Skills: Jim gained the ability to speak with people on their level. This included people from all walks of life, from transient individuals, to Generals and foreign dignitaries.
Strong Work Ethic: Joining the military completely changed the way Jim approached his job, including the consideration he had for his subordinates, peers, and superiors.
Professionalism: The need to look professional in his uniform and conduct himself in a professional manner was very important for Jim's military career. He quickly learned that when you look and act like a professional, you are treated with more respect. This helped him when it came time to enforcing laws and conducting investigations. In additional, Jim's skills of maintaining a professional appearance enabled him to be selected as 'Soldier of the Year' for the base he was assigned to.
Career Lessons in the Security Industry
It was during one of his first security jobs where Jim learned the important lesson of owning up to your mistakes. Jim encountered a client who he felt only delivered negative news to him. Overtime, Jim realized they were not giving him grief. Instead, they were pushing Jim to take charge by researching what the issues might be before their meeting. As soon as Jim incorporated this method of preparation to his work and provided the client with explanations, the client gained more confidence in Jim and his knowledge of the security program.
The key is to admit your mistakes and learn from them. One of my favorite sayings is, "The definition of insanity is doing the same thing over and over and expecting a different result." In other words, if you continue making the same mistakes, your result will always be the same.

- Jim Spore, Director of Operations
A Career at PalAmerican Security
For over 28 years, Jim has worked in both the contract security and proprietary security realms. He has also held many titles such as: Branch Manager, District Manager, Regional Manager, Security and Life Safety Manager, and Senior Security Manager.
What initially directed Jim to join PalAmerican was our core values, training, and our specialization in Healthcare. In addition, he also appreciates how PalAmerican forms close-knit relationships with employees, who we fondly call our PalAmerican Family.
When I was interviewed for PalAmerican, I could see and hear the interviewer's passion for the company, the employees, and their clientele. There also appeared to be a 'family' and teamwork type atmosphere.

- Jim Spore, Director of Operations
In addition to providing operation services to clients, Jim has the opportunity to mentor a group of supervisors. This mentorship will enable the supervisors to succeed in their current positions and future career path at PalAmerican. Jim has many years of experience in all vertical markets, and he is looking forward to sharing his knowledge, advice, and experience with others.
Advice for Working in Security
Many of us may already be aware that it is important to select a career or industry you are passionate about. However, Jim wants to reinforce this to individuals whose interests lie in the security industry. He provides the following advice:
You should not go into security simply because you need a job.
Security is a noble profession with many possibilities of advancing.
When you accept a position in security, you should have the desire to excel in your position.
Hard work in the security industry will result in additional opportunities.
Customer service is an area Jim is greatly passionate about, which is why he chose a career in security. Although some might assume security is only a 'lock and key' type of job, customer service is the backbone for this industry. Since Jim values customer service, he takes on any opportunity he can to help others in his position.
In today's world, it's much easier for people to send emails or text to communicate. Therefore, they don't have the necessary skills for face-to-face contact. When I train people on customer service and then see them come out of their shell, it gives me satisfaction.

- Jim Spore, Director of Operations
Join the Security Industry
PalAmerican provides a positive work environment, allowing individuals to build transferable skills with the opportunity for promotions. We are currently hiring for positions across the United States. View our open positions here!