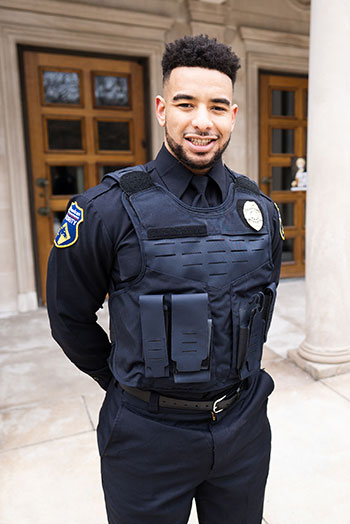 Baltimore's Local Security and Guard Services Provider
One of North America's largest independent security companies, PalAmerican offers a customized approach to security services for:
• Corporate
• Heavy industrial
• Commercial real estate
• Healthcare
• Educational facilities
• Residential property
Our highly trained team offers superior security programs across the United States and provides sophisticated front-line security services, including security officers and mobile patrol, tailored to your company's needs. We create a partnership with our clients and create a customized security program focusing on your specific needs. This approach, coupled with our commitment to customer service, our in-depth hiring process, and world-class training makes PalAmerican a superior security partner.
Security Officer

"

My experience with Palamerican Security has built my skills and self-confidence to support a fulfilling career providing the best service to our clients.

"

Security Officer

"

My experience with PalAmerican the last 2 years has been amazing. The company has always been very welcoming and understanding of every employees needs and always willing to hear out opinions in order to help the company grow and improve as a whole. Throughout 2020 and the pandemic the site supervisors and the rest of the leadership in the PalAmerican office have always reached out to myself and the rest of the officers in the field to help in any way they can to make working during the troubled times more tolerable, as well as making sure that the employees know that their work is appreciated.

"
Get in touch
Baltimore Security Company
JOIN OUR TEAM
Think you have what it takes? Build your career with America's premier security provider and be part of a team that will recognize your talents and
support your growth.