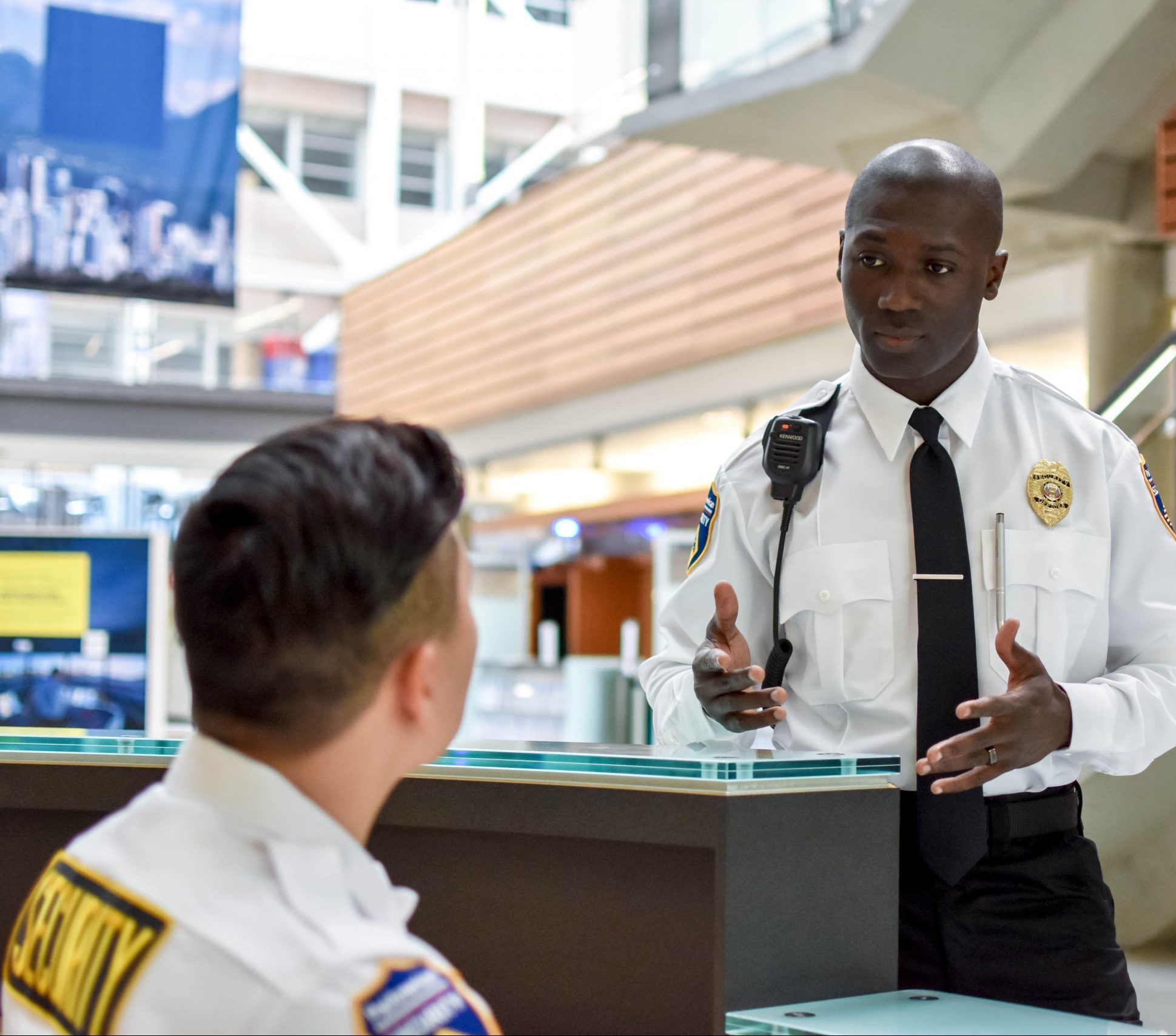 FARGO'S LOCAL SECURITY AND GUARD SERVICES PROVIDER
PalAmerican is one of the fastest growing security companies in the country, and for good reason. Our innovative ideas, dedication, and unique corporate culture have been recognized on many levels. Our outstanding training process and our dedication to employee development has made us a leader in the field, with an average tenure of over four years for our Officers. PalAmerican, the security company that's making a difference.
We provide security services for:
• Post-secondary institutions
• Office and commercial properties
• Retail and shopping centres
• Government and critical infrastructure
The safety, security, and peace of mind we deliver to our clients is not only based on the exceptional training, equipment and technology our people are armed with. It's also built on a solid foundation of values and respect for the client and their business. PalAmerican's corporate culture encompasses a wide range of programs and initiatives focused on professional development and training, diversity, family support and community involvement. We call it: The PalAmerican Difference.
Get in touch
Fargo Security Company
1001 23rd Street South, Unit H
Fargo, ND 58103