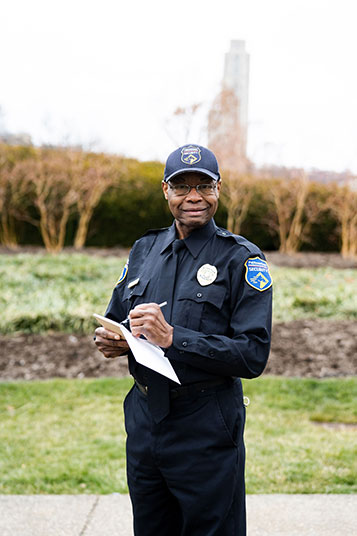 Richmond's Local Security and Guard Services Provider
One of North America's largest independent security companies, PalAmerican offers a customized approach to security services for:
• Corporate
• Heavy industrial
• Commercial real estate
• Healthcare
• Educational facilities
• Residential property
Our highly trained team offers superior security programs across the United States and provides sophisticated front-line security services, including security officers and mobile patrol, tailored to your company's needs. We create a partnership with our clients and create a customized security program focusing on your specific needs. This approach, coupled with our commitment to customer service, our in-depth hiring process, and world-class training makes PalAmerican a superior security partner.
Security Officer

"

I have many amazing things to say about PalAmerican, therefore a few would be the amazing team and how welcoming everyone is. The phenomenal involvement of management, and finally the fantastic team work from all employees. All in all a great place of employment and growth.

"

Site Supervisor

"

I have found that PalAmerican's leadership is very supportive of their employees. I work at a very remote site in Utah's west desert and it is important to have supportive leadership when the closest town is over fifty miles away. I am appreciative of the support and team-oriented approach of those who have taken leadership roles.

"
Get in touch
Richmond Security Company
JOIN OUR TEAM
Think you have what it takes? Build your career with America's premier security provider and be part of a team that will recognize your talents and
support your growth.